featured works

páscoa na montanha
march 03 2007
video introducing characters for an easter touristic program for the alpine city of Campos do Jordão. it's kind of the easter bunny go to the cold mountains. but, this time, he is not alone - uh.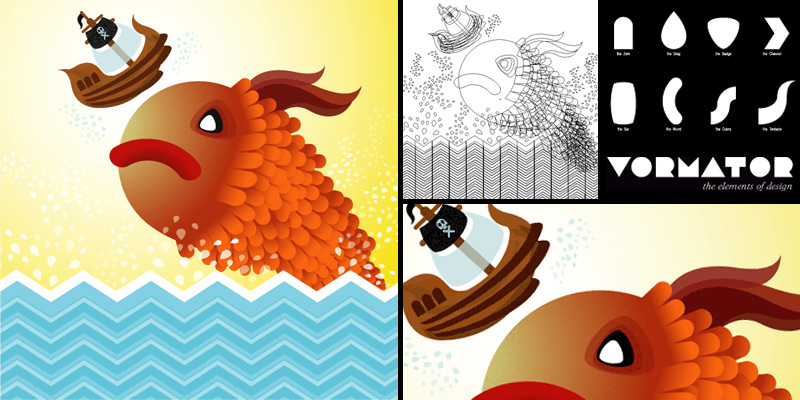 fish happens
january 08 2007
my submission to vormator, a contest about limitations and creativity on graphic design. they challenge you to make a piece using only the given elements, what I found great - it's like LEGO on Illustrator. mine was created almost over the submissions deadline, but luckily I got chosen for the book.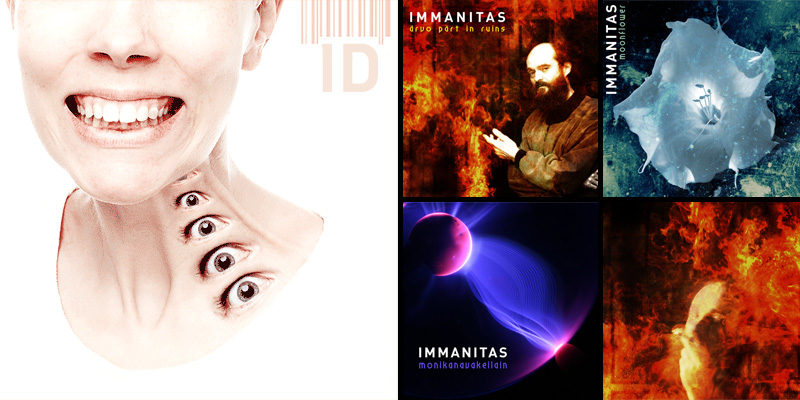 immanitas
january 01 2007
graphic design for the Immanitas CDs, released by Le Château des Rêves.
check the music section to see more detailed images
maison criola
october 10 2006
flash website for the brazilian fashion boutique Maison Criola. large images and moving vector graphics.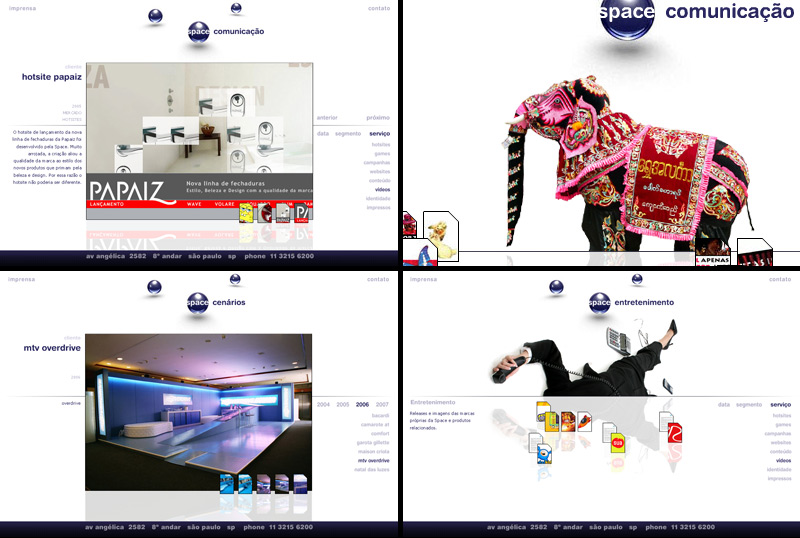 space produções 2007
november 11 2006
web portfolio for the agency SPACE, featuring an amazing navigation and flying thumbnails. flash coded by David Rios

blame canada
october 06 2006
quick animation to celebrate the departure of our friend Gui, who went to canada for a videogame intensive ninja training. the idea was recycled from the Pretas job, inspired by the South Park Canada thing and the almighty Laibach Kittens.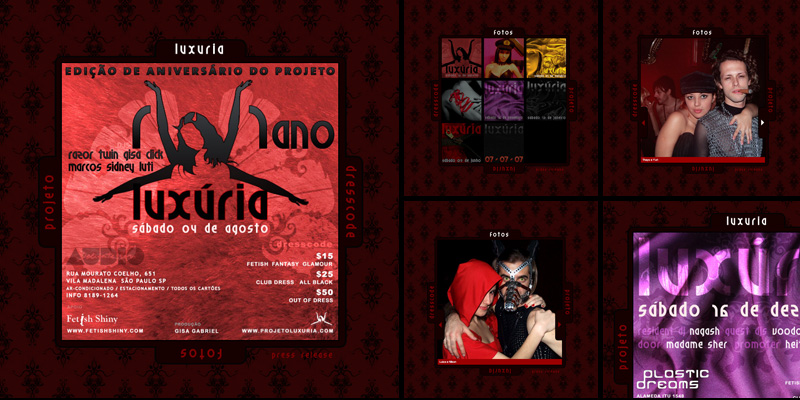 projeto luxuria
august 12 2006
luxuria is a fetish party based on dresscode. the way you dress defines if you can get in and how much you'll pay. I started the project together with Sher and Heitor Werneck, as the resident DJ. I also created the visual identity, flyers and the website. after a few editions I had to quit, and now Heitor keep the show running.
chateau des reves
february 21 2006
brazilian netlabel of electroni music - IDM and breakbeats. I create the logo, website and print material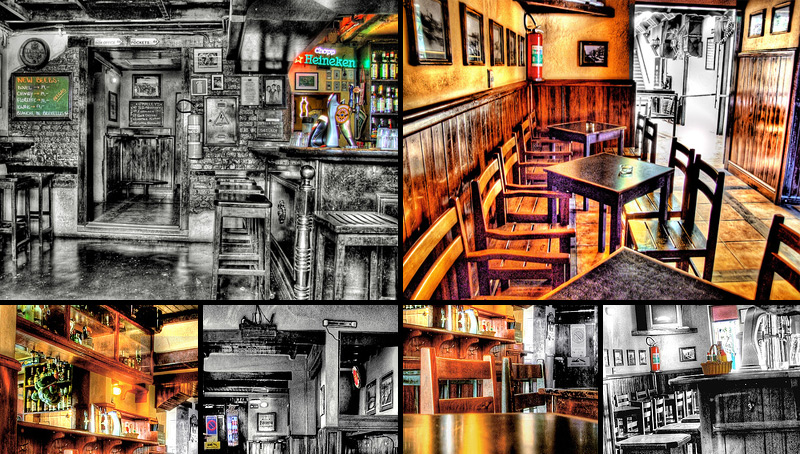 omalley's hdr
august 10 2006
in my first experiment with HDR photography I shed some light into O'Malleys, a very dark Irish pub in São Paulo. pictures were taken without a tripod so I had to realign them by hand, what really suck.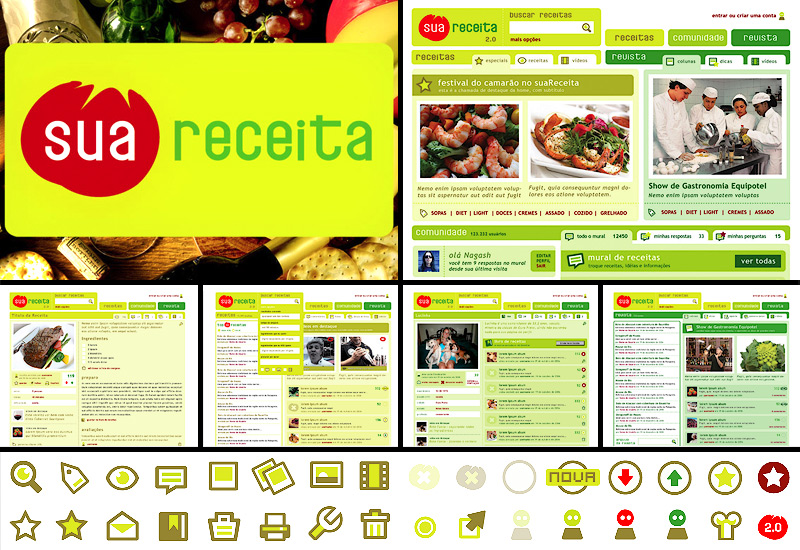 suareceita
january 06 2006
suareceita is a receipt community, the sister website for seurestaurante. I created the brand, layout, and the entire navigation architecture for the 2.0 version, still not published.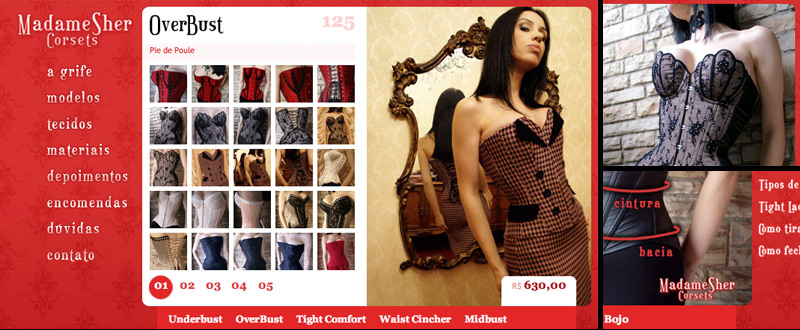 madamesher corsets
november 19 2005
website and photography for the brazilian corsetmaker Madame Sher. she happens to me my wife, by the way. the product catalog was build over a completely hacked wordpress instance.
voxideas
august 08 2002
website for the voice-technology company Voxideas. later, they asked me to create also a logo and all the print material.